MCM exists so that people can lead positive lives. We are dedicated to reducing disadvantage and empowering people to live their life their own way. We provide support in a broad range of service areas: Homelessness, Disability, Palliative Care, Early Years, Early Childhood Intervention, Education and Learning. 
We put people first
MCM believes that all people should have every opportunity to live the life they aspire to, their way and build a future they choose.
We disrupt disadvantage
Our focus is on creating new possibilities for children, young people and adults experiencing disadvantage. Our range of services, and our presence across Victoria continues to expand, as we identify new opportunities for positive change.
We lead through innovation
Our establishment in 1854 was one of Melbourne's earliest innovations. We've continued to embrace innovation and creativity to meet the changing needs of our communities. Innovation has always been at the core of what we do at MCM.
We raise awareness
Positive change starts with awareness and education. We give a voice to people who are currently facing barriers in achieving their best life, to incite positive change in the wider community.
By sharing stories, raising our voices, and encouraging people to learn about the communities around them, we hope to give everyone the chance to live their life, their way.
Homelessness
Over 6000 Victorians under 25 are without a home. We provide trauma-informed healing orientated care with urgent & medium-long term housing, crisis accommodation and prevention programs.
Disability
We are passionate about helping everyone live life to the fullest. We work alongside Victorians with disability to ensure they can life their life their way, with maximum opportunity, access and independence.
Palliative Care
In-home nursing, medical, allied health and consulting services to help people experiencing a life-limiting illness to have the best possible quality of life.
Early Years
Quality early childhood education and parental support through our kindergarten and specialist services, especially for vulnerable families.
Early Childhood Intervention
We provide specialist services and support to infants and young children to aid in development, learning and wellbeing. Nurturing a child's development in this early and crucial stage can help put building blocks in place for the future.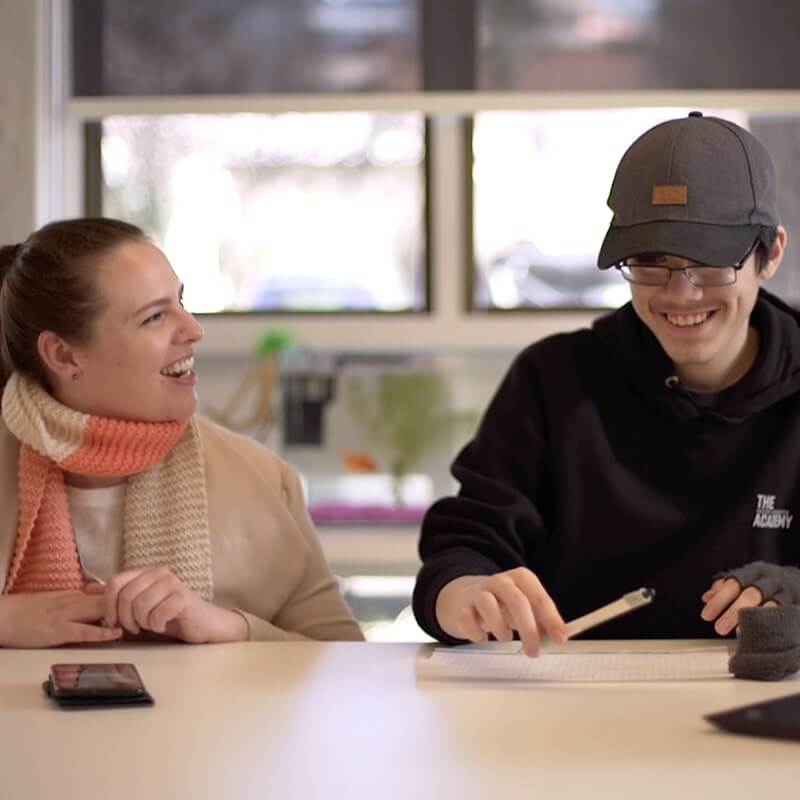 Education & Learning
Mainstream education is not suitable for all young people, our programs are driven by the personal pursuits of students and integrate wellbeing and life skills approaches.